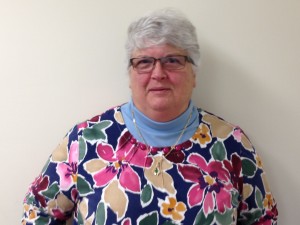 Anita was born in the District but raised in Montgomery County, MD. After graduating from college, she worked first for the Central Intelligence Agency and then for Lockheed Martin Corporation. For relaxation, Anita enjoys her pets, needlework, and reading good mysteries. Before retiring from Lockheed Martin, she moved to Mount Airy, MD, where she currently resides with two dogs and two cats.
Anita attended Carnegie Institute of Technology in Pittsburgh, PA, where she earned a BA in Mathematics. Her career, however, centered on Information Technology, first as a programmer, then leadership positions and finally retiring from LMC as a staff engineer. She joined Barbara Keeney, CPA, LLC, just after Christmas 2015 as an administrative assistant.
You can reach Anita at anita@bakcpa.com.